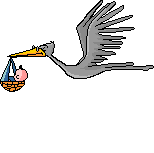 <![if !vml]>

<![endif]><![if !vml]>

<![endif]>
<![if !vml]>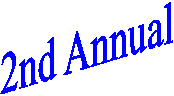 <![endif]>
<![if !vml]>

<![endif]><![if !vml]>

<![endif]>


<![if !vml]>

<![endif]>
Baby Fest Highlights:
The Star 94.5
Baby Fest
provides your company with an extraordinary opportunity to showcase, sell and promote your merchandise/service to thousands of Central Floridians.

The Star 94.5
Baby Fest
features demonstrations, special programs, excitement and fun from fashion shows to face painting centering around the baby industry and lifestyle.
Snapshot of Target Audience:
The average income is:

$35K-75K with a 52% Female to 48% Male gender split.
The Star 94.5 Baby Fest target is African American women, ages 25+.
There are many levels of sponsorships available to you.Investments range

f

rom $500 - $10,000.

All packages include various benefits that could include:
Inclusion in a minimum of 105 promotional announcements
Logo inclusion on printed materials
Rights to sell, sample & display product
Promotion of event on Star 94.5
Ability to demonstrate and educate attendees about your product or service on the main stage
Gather a live database for future direct marketing efforts
Inclusion in www.star94fm.com
Find it all at the 2003 Star 94.5 Church Street Market Baby Fest!
For more information on this event, contact Harriet Jones at 407-877-7704 or